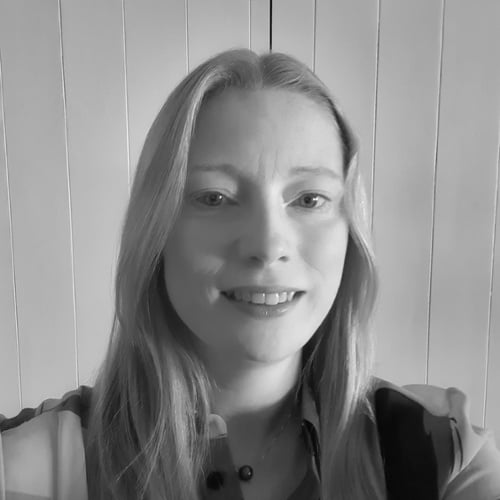 Jodie Wilson
Role:
Marketing Director
Jodie is a highly experienced Marketing director with over 20 years' experience across a broad spectrum of Marketing disciplines in a technology-leading engineering and manufacturing landscape.

Jodie's expertise covers the full marketing mix from translating customer and market insights into technical offerings and clearly articulated value packages, through to developing global, yet localised creative campaigns that deliver growth, brand visibility and lead generation.

Through both inhouse team development and external mentoring, Jodie has a track record of helping to shape, recruit, train and develop marketing teams and maintain morale even through difficult environments such as change management programmes.
Experience
Cummins Inc:
Almost 20 years spent at Cummins Inc, a global power leader, across a variety of senior marketing director roles covering key regions of Europe, North America, India, China and Africa. Led global rebrand to drive clear positioning strategy and prevent cannibalisation across portfolio and different channels to market, developing sales playbooks to articulate value proposition across regions.
Codem Composites:
Developed community engagement strategy to increase visibility in local community and aid recruitment after relocation to new area. Reviewed and rebuilt website and developed new lead generation strategy
AcufireUK:
Provided coaching and mentoring support to develop marketing strategy and identify new channels to market, including developing recruitment and retention strategy.
TextureJet:
Developed value proposition and market entry strategy for engineering start-up entering a mature market with revolutionary new sustainable alternative for surface processing in high-value manufacturing industries.
Icon Lifesaver:
Strategic review of digital marketing identified lack of alignment and understanding across management team. Developed quarterly business management reviews and monthly KPI scorecard that clearly demonstrated campaign effectiveness and empowered team to make informed decisions.