Challenge
To re-position the firm in an increasingly competitive professional services market based on the findings of research undertaken into the competitive landscape, the clients' perceptions and needs in addition to the views of Partners and staff.
To design and deliver a full re-brand and communications strategy in a challenging 6-month period.
To communicate the new strategy throughout the firm and embed it in the culture, not as a passing phase.
Ultimately gain additional turnover and increase market share.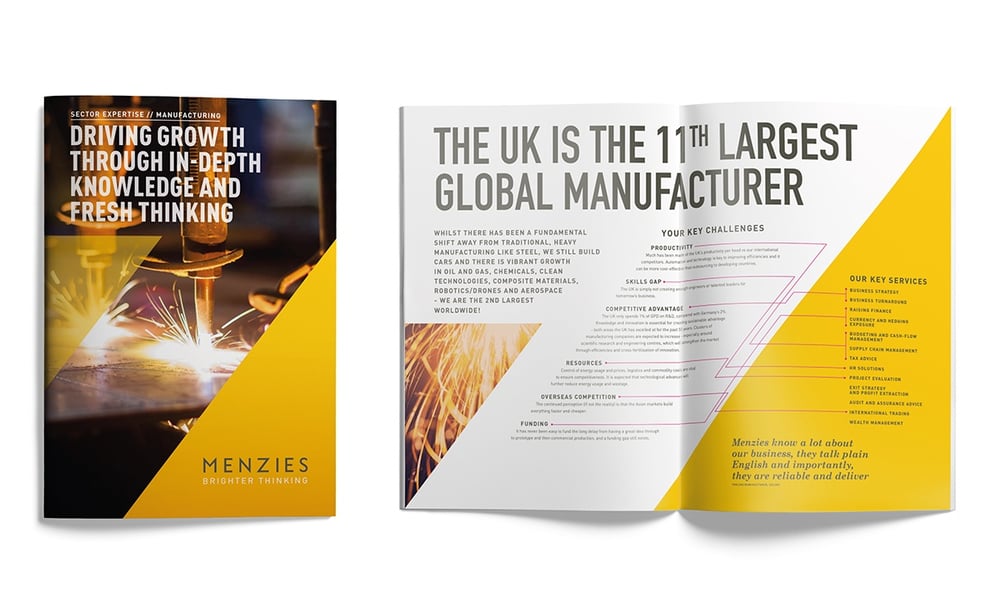 Solution
Develop a visual brand with clear differentiation from the competition.
Create a sector based marketing strategy-62% of SME's in the UK stated they would prefer an accountant who specialised in their sector.
Provide clients with a structure and service they want, not just what the industry dictates.
Mentor the existing marketing team to upskill them and to recruit a full-time Marketing Director.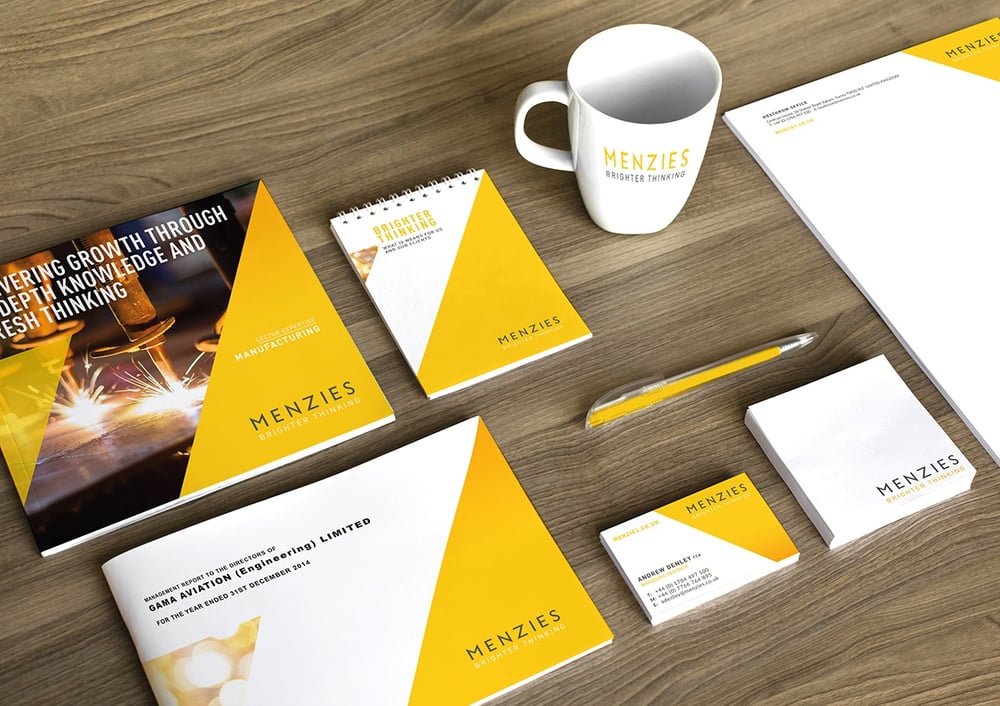 New brand positioning has been enthusiastically championed internally and externally.
The ultimate accolade was being awarded the British Accountancy Awards, National Firm of the Year 2016.
Autumn 2016: the firm's latest figures reveal that it hit £40 million for the first time, a 20% increase on the previous year.
"When I think of all the things you've helped us achieve over the last 6 months, it is truly staggering. With your guidance we've managed to deliver a new brand and vision that appears to have captured the imagination and inspired many.

On behalf of the management committee, thank you so much for everything you've done, the sleepless nights you've suffered and the energy you've put into helping us start, what we hope will be a new and even more successful chapter in our firm's history."
Julie Adams, Senior Partner, Menzies LLP