Approach
Our process has been refined over the years whilst working with hundreds of small and mid-size businesses. This ensures that you get to select the best Marketing Director for your business and your business culture. So how do we do this? Please read on.

1.
Tell us your business challenges.

2.
Meet with our local Regional Director.

3.
We match your needs with our proven experience.

4.
Together we help your business grow.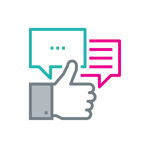 Tell us your business challenge
There are many standard challenges all businesses face whether they are large or small. These include things like hiring the right people, building a brand, generating leads and so on. Whether you're struggling to define your marketing strategy, lacking the skills internally to achieve your business ambitions or simply needing someone with the tools and experience to help you grow, we're here to help.


Here is some insight from our team on challenges they are helping the businesses they work with to overcome:

Meet with your local Regional Director
We have 9 Regional Directors across the UK. When you're ready your local director will meet you to find out about your business, aspirations, frustrations and dreams. They will explain how having a part-time Marketing Director works, and answer any questions you have about the process, costs, timescales, team – whatever.

We match your needs with our proven experience
It is our Regional Directors' job to select the best-fit Marketing Director to work as part of your business or to be your Marketing Mentor. Our selection criteria are based on skill-set and experience, but also – and in our mind most importantly – 'chemistry'. The Regional Director personally knows all our Marketing Directors and will shortlist the people they feel align best with your business requirements. You then meet and interview the Marketing Director (could be one – maybe two if not a clear choice) leaving the final decision of who you work with down to you.

Together we help your business grow
We will work closely with you to agree your business priorities from the outset. Using our Marketing 360 framework your appointed Marketing Director will work with your senior management team to agree the key priority plan for marketing in your business. This is often done as a Workshop which gives momentum and buy-in to what can be achieved with professional marketing input. From there we take responsibility for driving marketing, building systems, processes, reporting and mentoring the team. We like to become an integral part of your senior management team, and tend to work best where we're in the business regularly – at least one day a week. Although you work directly with your chosen Marketing Director they are closely connected to the whole of the Marketing Centre team, giving access to an unrivalled wealth of experience, knowledge and business connections. It's all just part of the service.