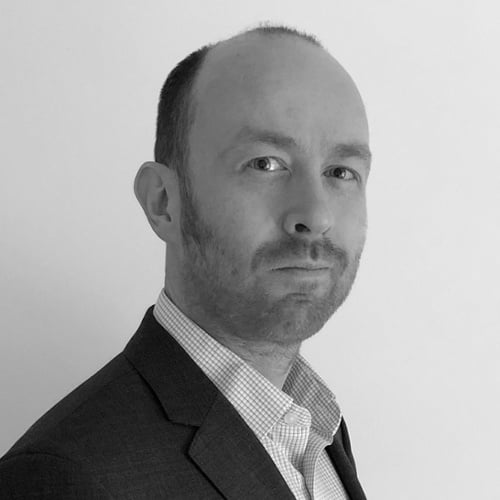 Andy Chadbourne
Role:
Marketing Director
Andy has over 20 years global experience in product and service marketing, predominantly for technology-based companies within both public and private sectors.
Having worked in senior roles for £100m+ turnover organisations, but also launched two start-ups himself, he understands the broader commercial challenges that you will be facing on a daily basis.
For the past two years, Andy has run a successful independent marketing consultancy, with high-level client engagements of typically between 6-9 months, whilst also lecturing in marketing and market research to final-year PhD students at the University of Manchester.
Experience
University of Manchester – Marketing Consultant
Implemented an accelerated 'go to market' strategy for the Graphene@Manchester sub-brand. Increased engagement by 350% and pipeline by 300% over a 6-month period.

FLG Technology – Interim Marketing Director
Built and executed a sales and marketing strategy to support an accelerated growth towards exit. Re-positioned the brand, messaging and product set, increased acquisition by 25%, implemented an existing customer price increase exercise and developed a full digital customer acquisition model.

Bibliotheca Group – President, Global Marketing
Responsible for a global team of 20 marketing professionals, bringing tech-based products to the public sector market. Led all marketing activities, launching an existing product set into 19 countries around European, North America and Asia.

Intellident Ltd – European Marketing Director
Launched a new business/product set into 12 European countries, leading a pan-European team over a four year period.

SP Team Ltd – Founder
Start-up, which developed a GPS-based advertising platform for public transport. Secured contracts with major North-West customers before selling to a competitor.

id Systems Ltd – Marketing Manager
Took the company from a UK-only break-even position to European-wide sales of £1.2m over a four year period.
Case studies within
North West