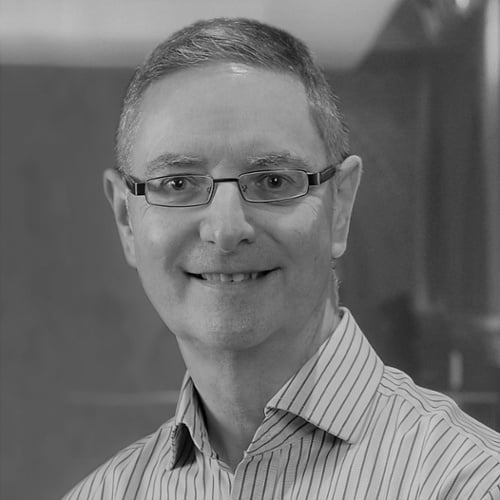 Damian Traynor
Role:
Marketing Director
Damian specialises in helping companies who haven't yet benefited from marketing.
He's established a marketing capability for many companies, some small and some large, but all using the same multi-disciplinary approach to marketing that he's developed and evolved over the last 20 years.
Damian is a hands-on marketer with an outstanding track record in helping B2B companies in a variety of sectors including technology, financial services, professional services and outsourcing. He combines strong commercial, market and customer insight, an outcome driven approach and effective stakeholder engagement, to deliver outstanding results.
He's a thinker and a doer.
Experience
Lowell
Created a marketing function. Developed the company's first client satisfaction survey and improvement plan. Implemented a Hubspot-based marketing automation platform and developed a new website.

Brookson
Built a new marketing team and completed a successful rebranding project. Delivered a 25% increase in revenue from digital channels and a 32% increase in revenue from direct marketing. Supported exit planning.

Misys
Created a product marketing capability. Developed a new proposition called BankFusion.

RR Donnelley
Created a new marketing function. Developed a new brand positioning. Delivered an 80% increase in sales pipeline using best in class demand creation. Launched market shaping solutions and generated £14m sales pipeline in four months.

Systems Union
Developed an innovative financial software solution called exfm. Repositioned the company as a Financial & Performance Management provider. Created a Product Marketing team. Instrumental in the sale of the company to Golden Gate Capital.

Vertex
Built a marketing team from scratch. Repositioned the company as a CRM outsourcer.

Mentor Systems
Developed an "A to B" business visioning technique which led to an acquisition and new product development.
Case studies within
North West