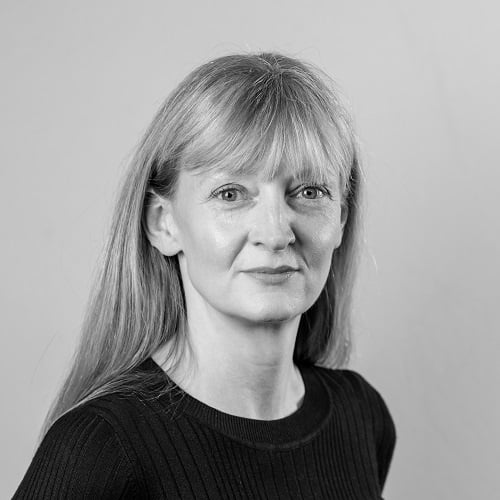 Fiona West
Role:
Marketing Director
An energetic, innovative marketing professional with over 25 years' multi-channel experience, working with organisations of all shapes and sizes from start-ups to big global brands.
Fiona's key expertise is in building stand-out brands and strategic marketing programmes that help effectively deliver against business goals. She's a confident strategist and team leader, skilled at selecting and managing supplier portfolios and building effective business relationships. Her background has included key roles both client and agency side, principally in travel and tourism, professional services, retail and automotive sectors. She's worked with a wide range of rapidly growing SMEs over the last 10 years, including travel, B2B retail, technology and public sector consultancy businesses.
Experience
Wayfairer Travel. Tailor-made luxury travel adventures.

Currently leading a strategic marketing systems review to provide the basis for rapid growth, streamlining marketing to sales handoffs and overseeing an effective inbound digital lead gen strategy.

Holleys Fine Foods. Premium e-commerce grocery wholesaler.

Business and marketing strategy, a brand refresh and conceptual development including agency appointment. Created and implemented an effective database & content strategy to provide relevant, engaging information to customers and trackable leads into the sales team.

Optima Systems Consultancy. Systems Engineers & management consultants.

Refreshed brand creative, logo and website to better reflect the company and its customers. The website significantly improved navigation & customer experience plus provided a coherent landing hub for all digital marketing activity/analytics, with a 400% increase in web traffic within 6 months.
Royal Caribbean International
Led the UK consumer facing comms team to produce outstanding direct response off-to-online campaigns. Introduced an innovative data-driven customer relationship programme to improve past guest engagement and rebooking stats.

Deloitte
Implemented global rebrand across all business functions in the firm, leading and facilitating internal sell-in of the concept and maintaining brand guardian role.

Comet
Managed rapid store launch expansion programme at the height of Comet's success, creating locally relevant campaigns to maximize new store revenue and market share. Implemented the brand's high profile national advertising campaign with complex retail-driven content, tight deadlines and multiple variants.
Case studies within
West Country and Wales