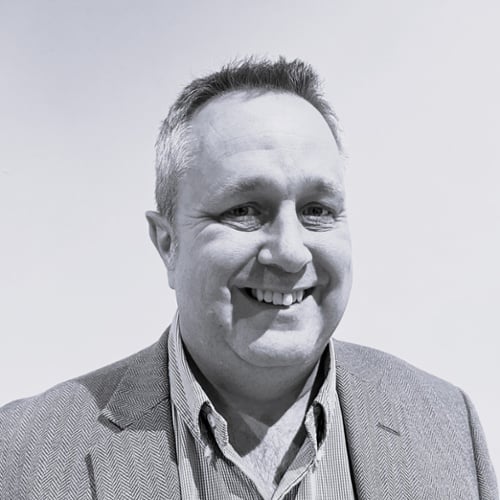 Gary Hill
Role:
Marketing Director
Gary is an established international Marketing Director and Fellow of the Chartered Institute of Marketing with proven success across multiple disciplines and channels both B2B and B2C. His experience and leadership spans Corporate, SMEs and Scale-ups, including building his own D2C e-commerce business from start-up to £7M.
By introducing structure, processes and a full complement of marketing disciplines, both digital and traditional, he has helped multiple businesses and their Boards achieve and exceed their visions and goals.
Financially astute throughout his career he has supervised multiple teams and worked to strict budgets, taking full responsibility for the P&L to return millions of pounds in profit.
Experience

Van Hage - £25M retail business directing marketing activity for all stores and newly introduced e-commerce function. Leading a team of thirteen staff in-house and agency, covering events, social, PPC, SEO, email, print and digital media, web development and customer services. Built e-commerce function from scratch to £2.5M turnover in 18 months.

Hearing Direct - As co-founder, Gary took Hearing Direct from start up to a company valued at £8M with websites in the UK, USA, France, Australia, and the EU. Full responsibility for the company's P & L. International e-commerce cross boarder trading. Implementation of comprehensive ERP system with webstore and marketplace integration. Leading a cross functional team of twenty people alongside outside agency selection and management.

GN Resound UK/GN Group Denmark – Gary grew UK sales from £10M to £22M in 6 years by introducing a multi-channel marketing strategy with a segmented approach to highly variable customer base with complex and differing needs. Then in Copenhagen global HQ, he developed and launched major global hearing aid models including the most successful launch in GN's history. He managed and developed a team of ~ 20, in-house and external members and managed £20M International budgets.

Blockbuster Entertainment– Gary managed multiple projects for the UK retail business including the new store opening programme, brand stretching into alcohol and premium snacks, problem store marketing, new distribution strategy including local vending and store within a store programmes.
Case studies within
Home Counties