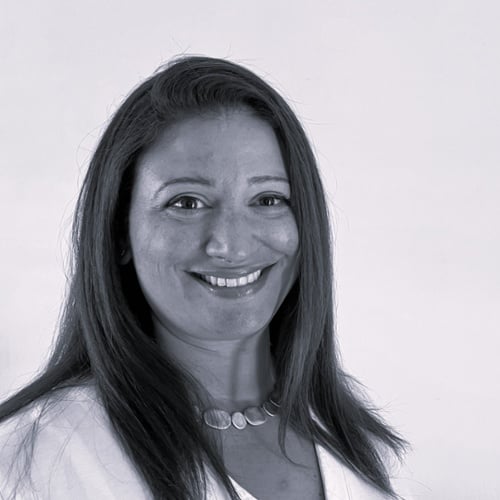 Melissa Dawson
Role:
Marketing Director
Melissa is a commercial Marketing Director, with over 20 years' experience in categories including Health & Wellness, FMCG, Beauty and Retail. She draws on her work with brands like Coca-Cola, Schwarzkopf, Premier Foods and Shell, to help SMEs attract customers and drive profit. Her career now focuses on SMEs and has delivered strong results by thinking strategically and then collaborating to make things happen. She has a solid understanding of techniques to drive leads, conversion and retention, plus brand development. Her skills are broad from agency and in-house experience and include automation, content creation, copywriting, e-commerce and conversion rate optimisation.
Experience
Munchfit Fitness Food
Responsible for Marketing across 3 channels: Meal plan subscriptions, Cafes and Retail. Record revenues achieved in Q1 '22 (+50% vs 2021) following a targeted campaign to drive new sales and repeat purchase.

Clementine Wellbeing App
Set the strategy for this investor-backed FemTec app.

Caboodle Storage
E-commerce start-up offering flexible storage B2B and B2C. Drove +82% conversions.

Schwarzkopf Beauty
Oversaw 9 haircare brands with a £10M budget and P&L responsibility. Ran team of 4. Delivered partnerships, TV and Press. Achieved record market share.

Hovis
Led new product development and new campaigns with Magic and Absolute radio.

Premier Foods
Responsible for shopper research and action plans to support sales teams. Identified a £14m business opportunity and used it to help secure new retail listings.

BStreet Digital
Raised profile of agency and secured new clients via B2B activities.

Iris Agency
Headed up the global Shell account and delivered £2m for my business unit.

Logistix Kids
Responsible for all UK marketing clients including Kellogg's and Coca-Cola.
Case studies within
Home Counties