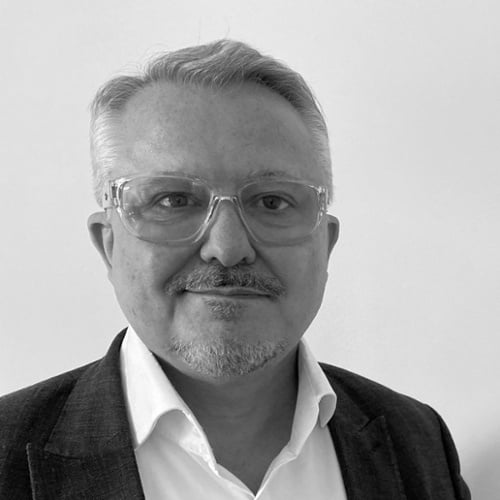 Nathan Milnes
Role:
Marketing Director
Nathan has worked in senior client & agency roles across a wide range of fast-paced, challenging B2C & B2B organisations for 29yrs+.
His experience includes; IT, telecoms, retail, education, property, construction and professional services, working within or with small to large UK and international organisations.
Nathan always has a focus and balance on enhancing tangible impacts and effectiveness of marketing; brand, positioning, messaging, lead generation, commercialisation and results, with marketing team development, engagement and collaboration. Agency experience enables him to quickly understand and immerse himself with any new client, identifying and developing effective multi-channel marketing at pace.
Experience
The Growth Company Business Growth Hub (supporting SMEs growth) – Interim Head of Business Marketing (part time)
Developed enhanced multi-channel marketing, including digital channels and increased engagements with range of senior internal stakeholders, strategic partners and SME clients.

Nycomm Group (telecoms supply specialist) - Group Head of Marketing
Marketing strategy /planning resulted in 300%+ increase in Marketing Development Funding. Proactively developed cross-sell support, increasing average of 2.5 to 5 services/customer and customer LTV£ by 200%+

NCC Group (global cyber and software resilience) - Global Head of Marketing
Enhanced all NCC Group websites resulting in 100%+ increase in volume and quality of lead generation. Increased customer value and NCC Group services by 150%+, following data insights, targeted ongoing CRM cross sell campaigns.

Phones 4u/ Phones 4u Direct (B2C and B2B mobile phone provider) – Head of Marketing (Operational Board)
Grew from 2% of Group sales to 25%+ in the first two years. Development of CRM, using targeted, timed contact strategies, increasing customer retention by 50%+ and upsell value by 25%+
Case studies within
North West