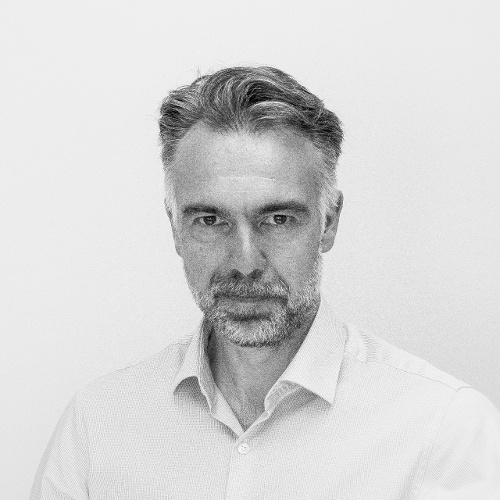 Nick Goring
Role:
Marketing Director
Over the last 25 years Nick has worked on hundreds of client projects.
From integrated marketing campaigns for household brands to complex public sector data management projects, and everything in between, he's successfully delivered innovative marketing that's worked. Nick's passionate about putting customers at the heart of the businesses that he works with.
In doing so he has a great track record in helping management teams develop strategies that make them stand out from their competition whilst creating real shareholder value. Sometimes it's been transformational, with business owners and their teams able to articulate their point of difference for the first time. In addition to his marketing experience he has started and exited an SME, as such he's able to empathise with owner managers beyond their marketing agenda.
Experience
Small business
Clarion
Advised the MBO team of the regional solicitor practice on the positioning of their brand as a new alternative to traditional solicitor practices. Maintained a relationship with them for 12 years during which time, the business has used the initial brand strategy to grow its headcount, turnover and reputation.
Leonard Curtis
Commissioned to help the insolvency practitioner expand its service offering. Provided a positioning for the business and restructured their marketing approach to deliver a simplified message to existing and prospective clients to stimulate sales.
Wagg
Third generation family owned pet food manufacturer. Delivered a marketing communications plan for both existing and new brands over a 10-year period. Sales during that period grew 600% resulting in private equity investment in 2015.
Zeina
A family business and the UK's largest importer and processor of cashew nuts. Developed a consumer brand offering to compliment their private label business. Redeveloped their positioning, ecommerce offering and brand presentation.
Large business
Midland Mainline
Created brand and seasonal marketing campaigns to drive sales for the inter city train operator. Established an engaging proposition and tone of voice that carried through all marketing channels to deliver a point of difference and increase seat occupancy.
Morrisons
Account lead and responsible for the advertising, design, sales promotion, and digital communications for the grocery retailer with a marketing budget of c£35m across all media channels. Developed the communications strategy that underpinned their value proposition whilst establishing food quality credentials in a highly competitive and price sensitive market.
Punch Taverns
Developed new pub brand to compete in the casual dining market. Launched the brand and supported its growth into a national 150 outlet estate, it was eventually purchased by a competitor (Green King).
Manchester United
Tasked with developing a B2B market for the football club brand. Created a positioning for a team building 'product' that appealed to non-fans. Launched in conjunction with Nike with an award winning communications campaign brand.
Case studies within
Yorkshire and Scotland