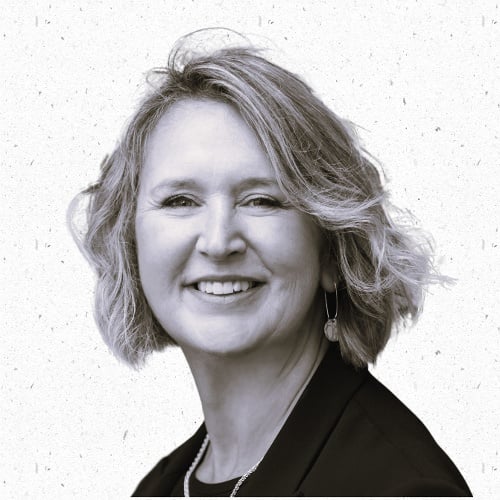 Sarah White
Role:
Marketing Director
Sarah is a commercially astute, results orientated B2B Marketing Director with over 20 years' experience gained in senior roles within a diverse range of businesses from Global Consulting to SME, technology and start-ups.
Sarah is tactical and strategic, agile and responsive and has a sharp eye to seize opportunities and maximise the performance of marketing activities. She will define and refine the marketing mix and marketing channels, identifying the combination of coherent and integrated activities that deliver the highest ROI and contribute to the sales pipeline and business objectives.
She has a consistent track record in building value throughout the buyer journey, increasing lead generation and improving sales performance.
Experience
The Smart Cube
CMO (interim) - Delivering the global Marketing strategy, brand refresh, new website and digital channel launch. Lead generations.
Feedstock
Value proposition, product positioning. Marketing strategy and implementation. Website refresh, brand refresh. Buyer journey creation and supporting assets.
elementsuite
Head of Marketing - Development of marketing strategy and tactics. Website development and brand refresh. Content marketing, buyer journey, brand awareness and demand generation.
Energy Intelligence
Global Marketing Director - Global marketing strategy, creation of key account strategy, lead generation. C-suite global events. Content marketing.
Golder Associates
Regional Marketing Director - Development of global key account strategy and execution. Social media strategy. Content marketing. Events. CRM/marketing automation implementation
Futurebridge
Head of Marketing - Website development and launch, implementation of new brand. Webinar series to support lead generation, CRM and marketing automation integration
Case studies within
Home Counties