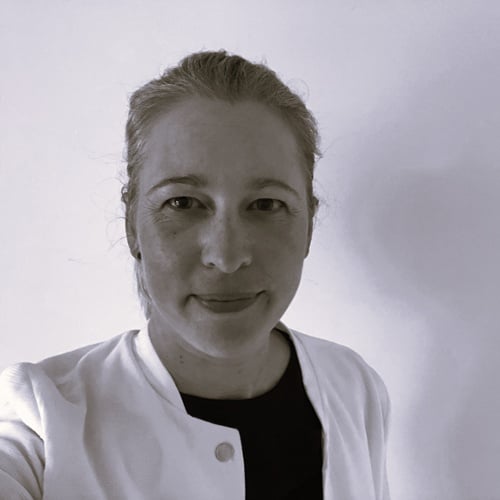 Lucy Wain
Role:
Marketing Director
Lucy is an experienced senior Marketing Director with over 20 years' experience across technology, professional services, engineering, manufacturing, logistics, and built environment sectors.
From designing global marketing strategies for multi-national organisations to winning a Chartered Institute of Marketing innovation award and taking an SME to the point of sale, she has worked with both small and large organisations, always remaining passionate about helping businesses stand out from the crowd and gaining real value from proactive and targeted marketing.
She has also gained experience as a Commercial Director on global digital transformation programmes, helping businesses innovate and disrupt traditional markets.
Experience

Big company experience

PwC LLP
Heading up several marketing strategies across their Industries division, in particular targeting the energy, manufacturing and business services sectors. By building a creative and proactive approach to marketing, lead generation and thought leadership campaigns we shifted content generation from traditional, long-form mediums to digital and interactive channels. Also, acted as a coach and mentor to marketing colleagues and also supported the firm in setting up a centralised marketing function aligned to key strategic campaign themes.

SNC-Lavalin Group Inc
Working with the board as the Group Marketing Director and delivering a global marketing strategy to reposition the business as a trusted market disruptor. Also, with a focus on increasing exposure across their digital channels, introducing an account-based marketing strategy and achieving significant growth in new markets through product innovation. Also led on from the WS Atkins perspective, on the integration of the SNC-Lavalin and Atkins marketing and communication functions.

WS Atkins Ltd
Directing a range of commercial aspects for a £22 million global digital transformation including the strategy and investment case, digital product innovation, go to market strategy, brand positioning and leading a global team to build customer experience centres.

Xpediator Plc
Running the development of a B2B and B2C digital customer acquisition platform including the brand development and customer journey design. The project objective was to reduce the acquisition cost of each customer, to increase retention and to track customer behaviour.

De La Rue Plc
Heading up the marketing function for their Holographics division, managing global multi-channel campaigns, launching innovative technology and introducing clarity of messaging across their sales and marketing channels.

Small company experience

Capital Capture Ltd
Completely repositioning this business in preparation for a sale by reducing the exposure of their off the shelf products to increasing their presence as a supplier of longer-term technology and service contracts. With a direct marketing campaign leading to at least 3 large new business wins for the company, Capital Capture were successfully sold.

Gilroy Corporate Communications
Working agency side as an Account Manager with Gilroy on client assignments including Cable & Wireless and other technology related businesses.

Voice Products Ltd
In the early stages of her career, using creative approaches to helping this technology business to grow revenue across support contracts and integration and development expertise.
Case studies within
Southern Counties