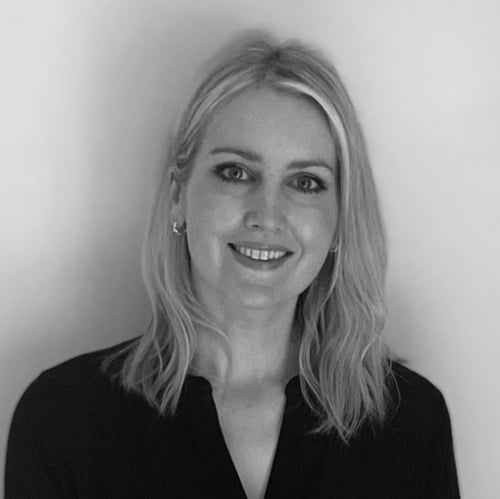 Rebecca Manville
Role:
Marketing Director
Rebecca is a strategic Marketing leader with a commercial, brand and business strategy background. She has experience across services, media, FMCG, retail and B2B environments.
With 20 years' experience and an exposure to data from an early stage in her career, Rebecca has a strong understanding of how to drive brands to return on marketing investment. She works comfortably across the entire marketing ecosystem and is capable of leveraging digital and analytical capabilities to optimise the customer experience, acquisition and retention.
Experience
Webalytix
Implemented an entirely new Marketing function and led a team of Marketing experts for multiple clients. Improved key marketing channels across the eco system including comms, design, UX, insight and media.
Tesco
Ran Grocery marketing for Tesco.com London. Championed innovative data driven comms strategy to segment and engage customers increasing acquisition and reducing the CPA. Handled all cross-functional London marketing channels including print, OOH, social and digital.
TCC Global
Acted as CMO for this global loyalty marketing specialist, developing the commercial product marketing strategy. Introduced various customer insight plans to drive the product portfolio, improve the cross functional marketing and overall win rate.
DMG Brands
Led a change management project to digitise the paper publication into an app. Handled digital communication strategy and budget to successfully increase digital subscriptions.
KFC
Led the multifunctional UK&I digital marketing team across data, media and performance. Applied analytical research and insight to improve the CRM for new, retained and lapsed customers.
Case studies within
South East