Building a marketing team can be challenging. Modern marketing is made up of a variety of specialisms and the team that you create will need to closely reflect your sector and your strategy.
For instance, a B2B software company may focus their marketing efforts on events. A luxury fashion brand may focus on PR. A consumer SaaS platform may focus on digital marketing.
Whatever your strategy is, you need to hire, or buy-in, talent that matches that strategy. There are few genuine all-rounders out there but it's no good hiring a brand marketer when what you really need is an SEO specialist.
On top of this, top-flight marketing talent can be hard to find and even harder to hold on to. In fact, marketing has the highest churn rate of any job function.
We recently caught up with Stuart Calvert from People Puzzles, who offer HR consultancy and support to businesses across the UK, to find out how to find, hire and hold onto, or otherwise resource, the right marketing talent for your business.
Identifying your need
There is no one-size-fits-all solution, Stuart cautions.
"The first step is to look at your business goals and then figure out how marketing can help you achieve them," Stuart says. "Once you are clear about what your marketing team needs to achieve you can start thinking about what roles this might involve."
You will need to take into account the business' growth and maturity. Growing a business from scratch will need strategic thinking, which will probably require a senior hire. However, affordability can be an issue especially for SMEs. "A small or medium business may decide they need senior marketing advice but can't afford a six figure salary," says Stuart. "This is where The Marketing Centre comes in and it's our first port of call where director level experience is needed on a part time basis."
If your business is well-established but has a specific skills gap, such as email marketing, then seniority is less important than technical ability in this area. A good way to identify the most pressing need is to refer back to the KPIs the department is trying to deliver against, Stuart says. Hiring decisions should always be based on your objectives.
Business owners will sometimes think they need to make a hire when the team starts to feel overstretched. While this may relieve the pressure on the team, it won't necessarily help the business achieve its goals. Hiring decisions should be strategic, not operational. It's better to focus on goals than workloads.
"You need to know what value you expect your marketing team to bring to the business and have a way to measure this value," Stuart says. "This is key to having an effective marketing function and growing the team you need."
Attracting the right applicants
Once you're clear about your goals and have identified a skills gap in your team that needs to be filled, you need to attract the right applicants.
As we mentioned earlier, marketers are a restless bunch and can be easier to tempt away from their jobs than other departments.
"There's a general shortage of top talent and marketing is no exception," Stuart says. "But it's also the case that senior marketing professionals like a challenge and are always hungry for new, creative opportunities. The top end of the market for marketing professionals is lively and people are willing to be lured away from their current employer for a more interesting challenge."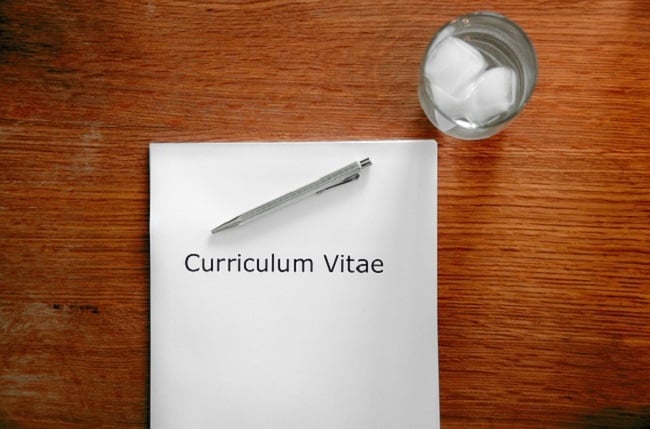 For most roles, a lacklustre checklist of skills and experience probably won't cut it. You need to sell the role and the business, not only what it does day-to-day but also its mission, vision and values. Cultural fit is important, for the applicant and for the business.
Once you've crafted your job spec, it should be communicated on your website and other social channels, in much the same way as any marketing campaign.
"You'll want to use all of your channels of communication to advertise the role, and chances are, you won't want to use a recruitment agency. An agency might seem like a quick fix for solving a recruitment problem, but in my experience, a company is better placed to reach out to potential candidates."
Interviewing
Interviews are less formal than they used to be but it's still a crucial phase. You need to know exactly what skills and experience you are looking for, and what questions you will ask to reveal whether the candidate has them.
"Start with a phone interview," Start says. "Get a sense of what is driving someone to apply for the job, and guage their enthusiasm. At the face-to-face interview, expect the applicant to have done their homework and be able to explain, in detail, what value they could bring to the role and how. The best candidates will be able to tell you their plan for solving your marketing challenge, with evidence of having done so in the past."
The key thing to do in the interview is avoid generalities and focus on evidence-based specifics. Ideally, with as much quantification as possible. Here are a few questions to help you do this:
Can you give us examples of previous campaigns that you've run that have achieved or exceeded your objectives or KPIs?
What are your strengths as a marketer and your weaknesses? Try to focus on marketing-specific traits such as analysing performance data instead of general ones like time management
What would you do in the first 90 days of this role to work towards the goals laid out in the job spec?
Onboarding
Many hires, especially senior marketers, will have a notice period of two or three months, which can leave quite a gap between you making an offer and them starting the role. "It's a good idea to stay in touch over this period," Start says. "You don't need to be in touch all the time, but every now and again will help people feel that you haven't forgotten about them and that you're looking forward to them starting."
It's also important to prepare in advance for new starters' arrival.
Stuart explains: "Have a clear plan in place for day one and a clear induction process. Schedule check ins at the end of day one, week one and month one. This will help nip any worries in the bud. Ask about how they feel about cultural fit of organisation, be available to offer support. And keep an eye on the value they are bringing - have they sat on hands? Or are they making a tangible difference?"
The first few months are a crucial moment for any new starter, so it's important to make sure that they feel supported.
Any marketing department is only as good as the people in it. And hiring staff isn't something that should be rushed into lightly. Like most things, making the right hiring decisions requires careful consideration. It requires you to take a step back and evaluate your goals as a business and then identify the skills gaps in your team that could prevent you from reaching those goals.
Accessing senior marketing talent is something that many growing businesses struggle with. Experienced marketing hires can be expensive, after all. Our part-time marketing directors can give you the benefit of their experience in the industry, at a lower price point than a full-time hire. Click here to find out more.