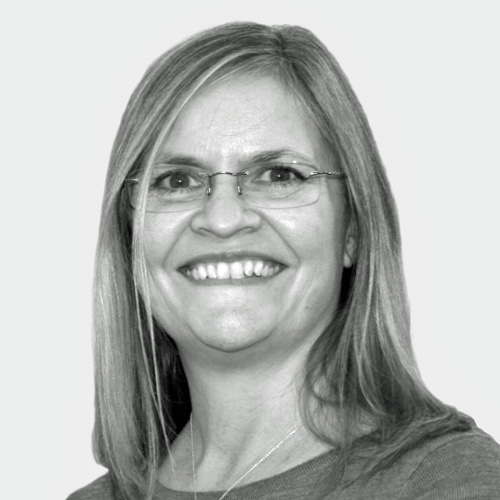 Amanda Treend
Role:
Marketing Director
Amanda is a pragmatic Marketing Director with an excellent grounding in 'blue-chip' product and brand management.
She has 30 years experience,15 years in senior positions, in both large corporates and SMEs, including family-owned, PE funded and employee-owned businesses.
She has worked across diverse sectors including manufacturing, technology, beauty, food and higher education. Her broad experience spans brand and product marketing. She is deeply passionate about creating clear brand stories based on good customer insight and strong product propositions. She works quickly to identify business challenges and is adept creating innovative, commercial solutions. She is a committed leader and coach, working collaboratively with cross functional teams and her peers.
Experience
Cashmaster International Ltd
Set the business up to move away from a hardware-sales business model towards software-licencing and software development as a service. Completely re-positioned the brand and launched a new website and all supporting product and brand collateral. Led the product development team to create new commercial software offerings.
Tullis Russell
Led the development of a completely new brand positioning leveraging the business' 'employee owned' status. Also delivered the company's most successful lead generation campaign – targeting a new market segment using social media.
Arran Aromatics
Led UK wide research and distilled the findings into a compelling, sustainable brand positioning recommendations - including branding, packaging, product range development and a website redesign.
Thorntons PLC
With a floundering e-commerce offering, led the development of a website redesign and new approach to direct marketing, giving an improved customer experience and dramatically improving the e-commerce performance. Also created and launched a completely unique and highly innovative online personalised chocolate selection concept, creating closer alignment to the brand essence.
Boots Retail International
Launched the Boots skincare and cosmetics brand, N07, in the USA. Secured distribution in large retail outlets (Target/CVS) by demonstrating a clear understanding of consumer buying behaviour, market dynamics and trends and Boots brand and product fit.
Case studies within
Yorkshire and Scotland