"Whatever you do, do it well. Do it so well that when people see you do it, they will want to come back and see you do it again, and they will want to bring others and show them how well you do what you do." – Walt Disney
While he may have had animation pictures in mind, when Walt Disney voiced these words, he could just as easily have been describing the essence of 'customer retention'. Keeping your customers so happy they come back time after time. And it is the key to achieving business growth.
According to research by the Harvard Business School, even a 5% increase in customer retention can lead to an increase in profits of between 25 and 95%. Numerous other studies also point to the importance of customer retention on business performance.
Setting your goals
The term 'customer retention' covers all the activities a business employs to increase repeat custom and to improve the value to a business of existing customers. Your customer retention plan should set out all this activity and set a goal for your customer retention rate, or, in other words, the number of customers who remain loyal to you over a specific time frame. You can calculate your current (or target) customer retention rate using this simple formula:
Customer Retention Rate = ( (# Customers at End of Period - # Customers Acquired During Period) / # Customers at Start of Period) ) X 100
If you're struggling to understand your business' key metrics for customer retention and support, take a look at this free calculator from HubSpot.
Creating your customer retention plan
In order to achieve your customer retention goals, you will need a realistic, robust and actionable client retention plan to manage these activities.
Let's consider some practical ways to create reasons for your customers, who you've worked so hard to acquire, to keep coming back for more.
Experience your customer's journey. Start with an in-depth evaluation of every point of contact a customer has with your business: from awareness building, such as advertising, to remarketing activity and requesting reviews. What kind of experience is your customer having? Where might improvements be made?
Engaging with existing customers. How are you maintaining contact with customers, post-sale? Your customer retention plan must include activities for maintaining a dialogue with your customers after the initial sale, such as regular events or newsletters. Email is a very effective method of doing this, but it's vital that the content you send your customers is useful, valuable, relevant and interesting.
Blogs, guides and 'how tos' are excellent methods for helping customers solve problems and access guidance and information without being overly sales-focused. They also bring people to the website, encourage them to look around further and continue learning about your range of offerings. Schedule a retention-focused content calendar into your customer retention plan to help you keep on top of this.
Post-sale follow-ups. Customer retention is a crucial stage in the buying cycle, so why not consider adding post-sale deal stages in your CRM? Decide on the key stages each customer group should be contacted and bake that into your CRM checklists. Make sure you regularly review the results to capitalise on what is working and what isn't.
"It's a good idea to build relationships throughout your customer's organisation."
Develop your customer relationships. It's a good idea to build relationships throughout your customer's organisation, rather than focusing on contact with just one person. This means you still have a good connection with your client in the case that any individual contacts leave the organisation. You will also stand a better chance of becoming essential to your customer - becoming part of the furniture as it were. But make sure you're investing in relationships with the right people! Map out who within your customer's organisation makes the decisions and who you can best help with certain types of support. Perhaps there's an IT manager who is better to contact directly for technical issues. Or maybe you could strike up a friendship directly with the finance department rather than placing all the burden on your key contact.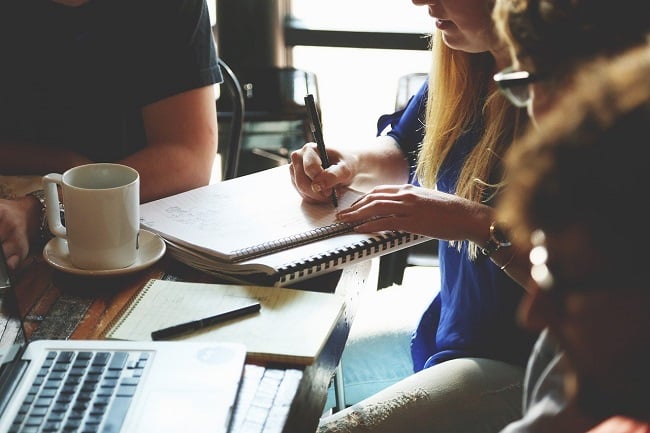 Bear in mind that there are two strands to relationships with customers; functional and emotional. At a functional level your relationship with a customer provides them with the service or product they need to further their own aims. But if you have a personal relationship with your customer - know something about their passions and interests - you will have an emotional connection too. And this makes all the difference when it comes to retention.
Provide outstanding customer service. Your resources may not allow for round the clock customer care but you must make sure the service you do deliver is exemplary. This can include query resolution, order taking and tracking and complaint management.
"Is there a correlation between service calls (or lack of) and customer churn?"
Look at your customer service logs. Is there a correlation between service calls (or lack of) and customer churn? You may have a great sales team but it's important to remember that the skills needed to acquire new customers are very different to those needed to nurture and grow relationships with them so you may want to consider developing an account management function within your business.
Learn from customer insights. Keep a close eye on your social media followers and what they say about you. Try carrying out customer surveys to gauge satisfaction levels (and potentially create positive testimonials, too). Learning as much as you can about how your products and services are being used by your customers, and where they perceive there to be gaps can only help you be more successful.
Request reviews from your clients. By requesting reviews from your customers you get the opportunity to gain valuable customer insights and testimonials. You can also use reviews to plan the retention activities you can do with this customer. If they were overjoyed with one product and it helped them solve a problem, is there another obstacle they might experience that you have a solution for?
It's hard to overstate the importance of an effective customer retention plan. Loyal, happy customers should form the backbone of your business success, giving it true resilience. These are the customers that have a relationship with your business, helping it to weather challenges and exploit opportunities. Developing your customer retention plan takes work, and will need to be reviewed on a regular basis as your business' needs, and the wider business environment, change. But one thing that won't change is the fact that customers who feel good about doing business with you will return.