Economic turbulence has arrived with a vengeance. Companies that face up to this crisis head-on are the ones that will be left standing when the dust settles.
Preparing your business to survive a prolonged period of uncertainty, slow growth or even contraction is one of the most difficult tasks that will ever confront leaders. So you have a choice to consider and decisions to take;

• wait and see what happens ( and probably suffer the consequences)
• or get a grip and take control of the issues that affect your business now
In short, just because our politicians are dithering doesn't mean you have to!
At the Marketing Centre we believe that business leaders can take better control of their destiny by seizing the initiative from rivals who may pause. And if growing your business is very much on your agenda, there are some concrete, pragmatic steps you can take now.
Watch this webinar and hear from our Home Counties Regional Director Brian Hardie as he shares some practical insights and suggestions that can act as a real catalyst to accelerate your business - something that can be incredibly powerful in uncertain times.
All registrants will automatically receive access to a concise guide on 'How marketing helps businesses weather economic uncertainty' and leave with five concrete actions to accelerate your business growth.
Speaker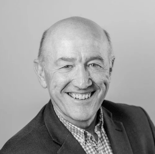 Brian Hardie is Regional Director with The Marketing Centre and leads the team across the Home Counties. He has met hundreds of ambitious SME's over the last few years and is passionate about supporting business owners achieve amazing returns on their Marketing Investment. He offers extensive senior level B2B marketing experience across logistics, technology and outsourcing sectors. View his profile here.