Challenge
Foregenix was experiencing rapid growth and had ambitious plans for further expansion. However, the company was relatively unknown and its services were not sufficiently 'on the radar', which was proving a competitive disadvantage when it came to building new business.
The Board realised that taking things to the next level would require in-depth marketing experience that the company currently lacked.
Because of the timescales at stake, the founders considered it essential to bring an expert on board quickly – someone familiar with similar market challenges, who could deliver results without delay.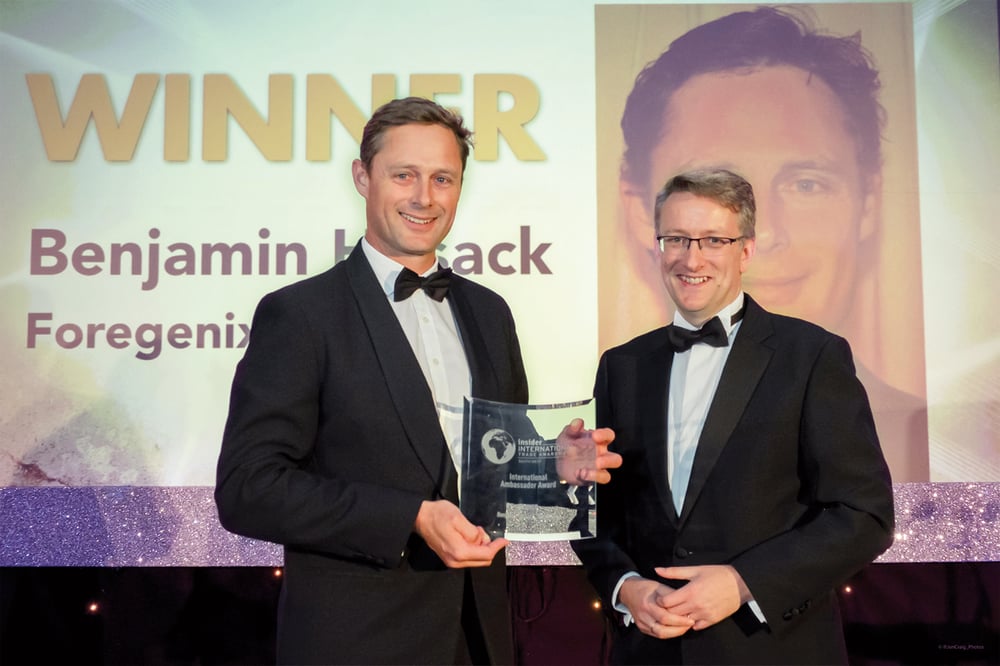 Solution
Foregenix appointed a proven part-time Marketing Director from The Marketing Centre to create and oversee the execution of a strategic marketing plan.
The Marketing Director identified the need for a focused PR programme and masterminded an extensive awards campaign, which would serve to build the company's profile and credibility. A small and cost-effective PR agency was appointed and managed.
The website needed to be redesigned to maximise inbound opportunities, with more marketing activities developed to attract, nurture and convert visitors to the site. A cost efficient web agency was appointed and managed.
A focused social media strategy was designed and implemented.
The company was nominated for 20 national and local awards in just 18 months. Notably, Foregenix was recognised by The Sunday Times as one of the UK's fastest growing exporters in its SME Export Track 100.
Social media interactions rose by
180% in a year.
Over 150 press articles were published over a similar period as a result of the PR drive and numerous high-quality backlinks to the site were achieved, boosting the inbound marketing campaign.
The Chief Commercial Officer's time was freed up allowing him to focus on sales and business development.
The web site performance has dramatically improved over a 12-month period:
59% increase in sessions year on year

57% increase in organic search traffic

5% decrease in bounce rate

94% increase in blog traffic year on year
"The Marketing Centre initially stepped in to help us with our marketing strategy. Subsequently, we have kept them engaged as we execute on the plans - the relationship has been very good for us, enabling us to leverage the experience and contacts that the marketing pros at The Marketing Centre have built up over a career dealing with challenges like those we're currently dealing with."
Benj Hosack, Co-Founder and CCO