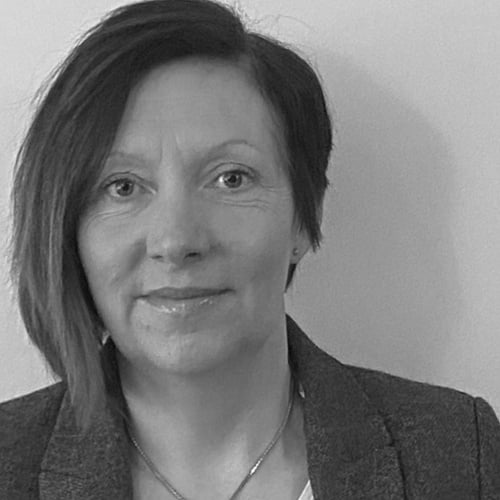 Fiona Bowyer
Role:
Marketing Director
Fiona is an experienced strategic and commercial marketing director with more than 25 year's experience gained in manufacturing and distribution businesses selling consumer durables & building materials.
She has managed premium brands at Kohler & Franke and a market leading trade brand at Bristan. Fiona helps organisations to achieve profitable growth by creating marketing strategies that align with the overall business objectives.
Fiona's skill set spans the full marketing mix, with a specialism in product and innovation management. Her expertise includes tailoring campaign messages to suit diverse audiences and managing both small and large budgets to optimise return on investment.
Experience
Kohler Co
Range management and development delivered 15% sales growth.
Bristan
Improvements in new product development processes improved vitality and delivered 2% share growth. Pricing review and strategy delivered +1% margin enhancement. Clear segmentation and messaging to audiences to deliver desired growth in shower sales.(+18%)
Franke
Multichannel campaigns, customer segmentation and content strategy. Specification marketing plan delivered growth of 5% in specified business.
Delta Balustrades
Developed a supply only strategy to support business growth, including a review of collateral required to support change, within a cost effective marketing plan. Implemented a product launch exceeding attendance targets for a revolutionary pre installed balustrade. Developed a strategy for influencing architects which included new web pages and hierarchy to support ease of specification.
Joloda Hydraroll Ltd
Strategy to demonstrate position of global leader; implemented brand review. Developed new branding to support future growth. Introduced measurement and metrics to monitor and improve marketing activity. Implemented CRM to facilitate future lead generation activity and improve business efficiency. Website development to deliver increased lead generation activity.
Case studies within
North West